Friendly Human is bringing together some of the top nonprofits and agencies in the nation for three nights of storytelling, beer and fun!  From Nonprofit go-getters to creative marketing professionals, there is something in store for everyone.  With each night focusing on a unique topic you will come with questions and leave with a great story.
Friends & Fables is a place where stories are told and lives are changed.  We believe that everyone has a story, it just takes the courage to tell it. Join us to hear the inspiring stories and learn how to leverage storytelling to grow your company.  Check out the line up below!
June 14th- Nonprofits-  Speakers Include:
Brett Hagler, Founder and CEO of New Story Charity
Brett is the CEO and Co-founder of New Story, Y Combinator graduate, author, cancer survivor, and was recently named to the 2016 Forbes 30 Under 30 list.New Story transforms slums into sustainable communities.One home at a time with video proof.

Matt Thomas, Founder of Brawl For A Cause
Brawl for a Cause believes philanthropy and entertainment go hand in hand, and they provide unique and exhilarating ways for people to advocate for what they believe in, fundraise for worthy causes, and have the times of their lives while they're at it. Our goal is to inspire everyday folks to literally fight for what they believe in most, and to inspire others in the process.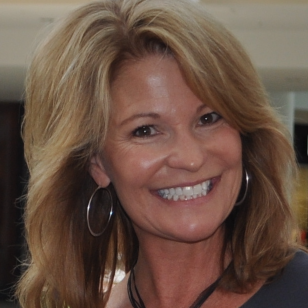 Cindy Abel, CEO of Hands On Atlanta
Hands On Atlanta helps individuals, families, corporate and community groups strengthen Greater Atlanta through service at more than 400 nonprofit organizations and schools. Hands On Atlanta volunteers are at work every day of the year tutoring and mentoring children, helping individuals and families make pathways out of poverty, improving Atlanta's environment, and more. Hands On Atlanta is an affiliate of the HandsOn Network, an association of 250 volunteer service organizations across 16 countries.
June 15th – ATL Creatives – Speakers Include:
Adam Harrell, Founder at Nebo Agency
Adam oversees brand strategy and creative direction at the 75+ person independent agency. Adam currently serves as the Executive Director of Startup Atlanta where he is focused on growing, connecting and promoting the local startup ecosystem. He's previously served on the board of the Technology Association of Georgia and the Atlanta Ad Club. He also teaches Interactive Design at the Creative Circus – one of the nation's premier portfolio schools. His book "Creative Direction In A Digital World" is currently in editorial production and will be released in the summer of 2016.
Mike Popowski, CEO at Dagger
Entrepreneurial agency leader with deep digital and brand-building experience consulting Fortune 100 brands, Big Four banks, and leading non-profits. Has twice led agency teams of 20+ FTE's to exponential growth through a visioned, results-centered approach that creates value for brands. Inculcates change-mindedness within teams to win in today's disruptive business environment.
William Warren, Founder & Principal at The Sketch Effect
The Sketch Effect was founded in 2013 by William C. Warren, a passionate believer in visual communication. The Sketch Effect was born from the intersection of three major roads in William's life, each feeding into the business in unique and equally essential ways: Art, Business and Communication.
June 16th – Atlanta Storytellers – Speakers include:
Manu Muraro, Marketing Queen at King of Pops
Manu Muraro is the Marketing Director for King of Pops. Born and raised in Brazil, Manu moved to Atlanta for a job at Cartoon Network, where she worked as a Creative Manager for Latin America. At King of Pops, aside from eating lots of popsicles for "research", she has been focused on increasing brand awareness and generating community engagement through initiatives such as King of Pops Free Yoga in the
Park. When not at work, you can find Manu baking elaborate cakes or exploring the city she loves. If you can't find her, she is probably binge-watching Netflix.

Blake Howard, Creative Director & Co-Founder of Matchstic and Host of Creative Mornings in Atlanta
Blake is the Creative Director and Co-Founder of Matchstic. A Nashville native and University of Tennessee graduate, he made the move to Atlanta after college and was immediately drawn to its creative character and entrepreneurial atmosphere. Blake recognized the perfect environment to build a business, and started Matchstic when he was just 22.A lover of all things Atlanta, Blake is constantly seeking new ways to better his community.  He also currently serves on the Board of Directors for the Atlanta Mission and is the organizer for the Atlanta Chapter of Creative Mornings, a monthly breakfast lecture series for the creative community.
Kevin Gillese, Artistic Director at Dad's Garage
Kevin started improvising with Rapid Fire Theatre in Edmonton, Alberta as a teenager in 1996. He became the Artistic Director of Dad's Garage Theatre in 2010, a title which he amazingly still holds. Some of his favorite theatre projects since taking the reins down south include directing the only production of Two Gentlemen of Lebowski to be approved by the Coen Brothers, co-writing/co-directing The Supervillain Monologues, directing the heart-touching comedy V.I.P. Room and co-writing/directing Musicals Suck: The Musical! He is most proud, though, of launching a new wing of the company: Dad's Garage TV. In just a few short years DGTV has won an award at the L.A. Comedy Festival for best Music Video, been a finalist in the AV Club's Paramater Film Festival, and produced both a ton of online videos and some commercials for broadcast. In his spare time Kevin is a loving husband to his beautiful wife, Amber.
Grab your tickets here for the June 14th, 15th or 16th show!