Haiti was blown into a state of disaster last week with the arrival of Hurricane Matthew. Its winds rushed at 145 miles per hour, leaving 60,000 Haitians homeless and, reportedly, 1,000 people dead. The island nation, rocked by a 7.0 magnitude earthquake just six years earlier, has been working tirelessly to rebuild. Helping this effort is New Story, a social good startup that constructs homes and communities in impoverished countries.
New Story, which launched in Atlanta and made its mark through the highly-regarded accelerator, Y Combinator, is different than most charitable organizations. It uses crowdfunding to ensure that 100% of donations go to immediate relief and long-term solutions.
New Story's transparency and use of technology are earning fans from celebrities and tech companies across the country. This includes Silicon Valley leaders at DocuSign, Salesforce, Amazon, Google and Hootsuite, which have collectively raised more than a half-million dollars through New Story since Matthew made landfall.
Not long before Mother Nature made her angry visit to the Atlantic, CEO Brett Hagler spoke to Hypepotamus. Here, he shares why Haiti inspired his startup, how they constructed 500 houses in a year, and how his rapidly growing team will build 100,000 homes by 2026.
What is the mission of New Story?
On paper, New Story transforms slums into sustainable communities by funding and building houses for only 6K. We are trying to solve two problems — life-threatening homelessness and the status quo of traditional charity.
I never thought I would start a charity, but, after I took a trip to Haiti and after being a part of other charities, I learned about the end result of where and how money is used. I couldn't find any that fit the mold of a simple concept, that you should know where 100% of the money goes. With New Story, we use technology and video to document. We show that 100% of donated money goes into field. We have private funding that goes toward covering overhead.
We wanted to create a transparent experience. We saw in Haiti that you can't trust working there. You see headlines that the Red Cross or someone else raised all this money… It fatigues people. We wanted to have people know that their contributions go where promised. We're designed for more trust.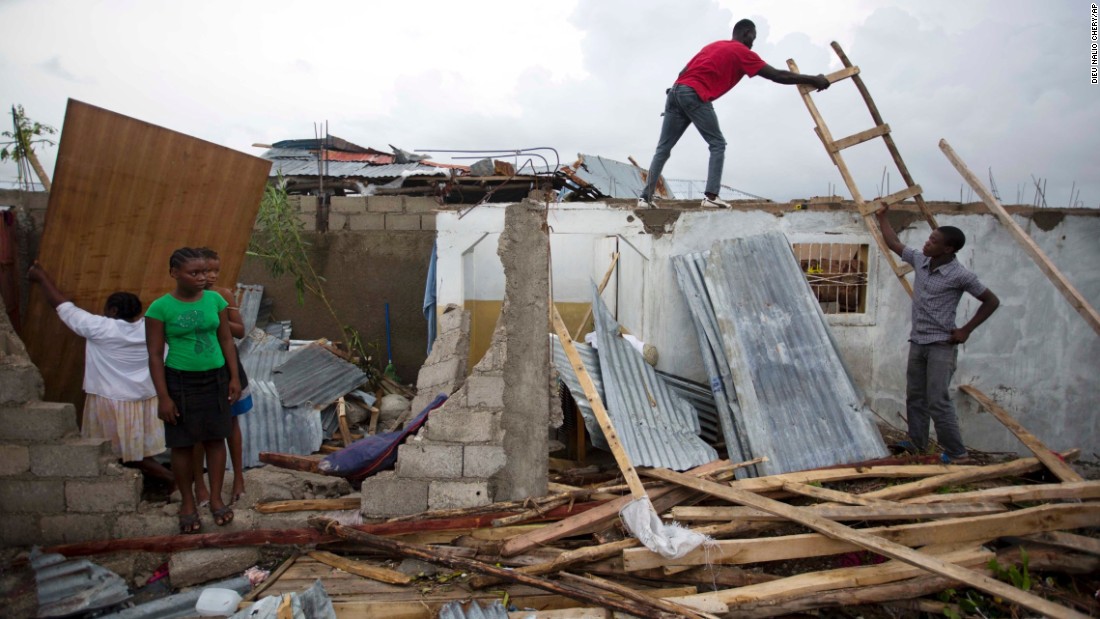 How has New Story evolved?
In 22 months, we have done over 500 houses. That is pretty crazy for us. We launched it in an apartment room in Atlanta, where we thought, wouldn't it be cool to crowdsource a couple of houses?
It has grown in couple of ways. The first way is that we hit a pain point with donors, people who didn't trust in charities. We found that we had a solution in that. We also acquired campaigners, those who raised money on their own platform, like fundraising through Christmas. Houses are only $6000.
Aside from where we are now, we have not made any commitments to other countries. We'll expand more into Central America, go deeper into Haiti, and potentially Asia and Africa, very down the road.
How has Y Combinator accelerated your organization?
We went to Y Combinator in the summer of 2015, which was about 5 months after we launched. It accelerated our growth in three main ways. One way was that they gave us a really audacious number of homes we were going to fund — 100. At that time, we had done 16. And through Y Combinator, it bumped up to do 100 homes in 3 months; basically, 100 houses in 100 days. We were able to do that. Y Combinator helped us make an audacious goal with the confidence to pull it off through reverse engineering.
The second thing was the DNA of our company, the same thing that AirBNB was soaking in. We learned the best ways to get early traction, how to bump 200 donors to a 1,000 donors. It was so important to forming the core of who you are, and manifested itself into passive growth. The third thing it helped with was credibility.
What is the financial model?
The simple version to that question is: crowdfunding website. We feature families up on our platform for individuals to directly donate to. 100% of those donations go to buy local materials and hire local workers. Everything we build stimulates the local economies.
What are your short-term and long-term goals?
Our short term goal is 500 total houses in 2016. We built 200 houses last year during our first year. Eventually, this will impact about 2,500 people in 6 different communities. We are creating entire communities. We are completely focused on the community aspects.
The long-term goal for us, well, we basically have annual goals and quarterly goals, and then there is our 10-year vision. We want to build 10,000 communities. 100,000 houses by 2026. First, there is the impact and also the generational impact with the ability to transform the lives of thousands of people to have a different society. It impacts who we need to hire, our strategy, who we want to be to get in the future. We are on track to do this.
One of the parts that we like about our model is that we stay behind the scenes. We get the best local partners, who can get local workers and builders. We like to empower all local people, staying behind the curtain as much as we can.
Our biggest challenge is a very ambitious goal. Scale from both a revenue standpoint and operating on the ground operationally. 100,000 houses and a 1,000 communities that are riding two train tracks – the fundraising and building sides. The challenge is balancing the supply and demand of the fundraising, of what we can get built. The quality of our product has to be at an A+ level. This is just going to be more difficult as we scale.
How does Atlanta shape New Story?
All the cofounders met in Atlanta. We just hired our CTO, who is incredible and based in Atlanta. We just hired a Donor Experience Director, based full-time in Atlanta. We are also about to hire a full-time engineer that will be based in Atlanta. We see Atlanta as the first and second location for us. It is where one of our biggest corporate partners is located.
What advice do you have for other social entrepreneurs?
Think really big and start super small. I mentioned that I know we can dream up 1,000 communities. The only reason that is possible and we can put together a plausible plan to make that happen was the focus of doing just a couple of projects in the beginning. It was about starting small. It was about getting a couple homes funded using the model we can exist.
If you would like to donate to New Story, please visit here.
[image source: New Story Charity]